Launch Pad – This control center allows you manage your pre-configured bots. 
To expose the Launch Pad you can:
1. Right-Click on the price panel of any chart that you have SceetoBots running and select 'Launch Pad: Show' -or- 'Global Launch Pad: Show': 
2. Click on the 'Launch' button on the SceetoBots Designer:
There are 2 flavors of Launch Pads. 
Global Launch Pad - Displays all bots across all charts and markets.
Chart Specific Launch Pad – Specific to on chart.
From the Launch Pad you can:
See which SceetoBots that are applied to your charts.
Start/Stop a SceetoBot
Update a SceetoBot's Stops & Target
Edit a SceetoBot's configuration
Change the window focus to the chart that is running your SceetoBot(s)
Assign customized keyboard shortcuts that can deploy, or terminate, SceetoBots
Add or remove a SceetoBot
Monitor which signals are being identified by your SceetoBots
SceetoBots Quick Start Tutorial - The Launch Pad
Real-Time information about what your SceetoBots are processing is available in the lower portion of the Launch Pad:
Use the Sierra Chart Trade Activity Log to view reports on trading results.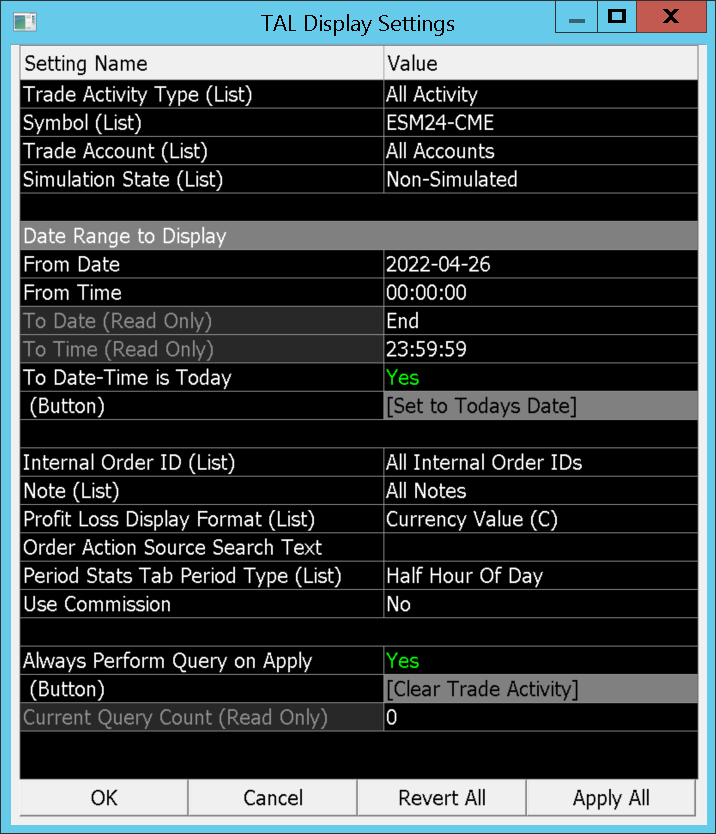 Information on how to use the Trade Activity Log can be found here.